Experienced Staff
Their experience, knowledge and customer relationships serve as an anchor for consistent delivery of high-quality products, service and support, and mentoring new employees.
Educating Colleagues
Briess staff are frequent presenters at technical conferences, trade organizations, and academic institutions, helping to educate aspiring craft brewers, distillers and food scientists.
Onsite Training
Onsite educational opportunities are offered to craft brewers at the annual Briess Malt & Brew Workshop in Wisconsin, and the Briess Bighorn Barley Tour in Wyoming.
Focused on Technical Expertise
Through our staff of technical scientists and sensory specialists, Briess uses its technical expertise to develop new and innovative applications for naturally processed grains and starches. With a reputation of providing "firsts" for craft breweries, artisan distillers and food, beverage and pet food manufacturers, we partner with our customers to help grow their business and the categories we serve.
First to introduce 50-pound bags of malt for craft brewers
First to introduce preground malt for craft brewers
First to offer a line of 100% brewers grade, pure malt extracts for American Craft Beer
First to develop a new flour profile with higher yields in distilleries
First to develop a sprouted whole grain natural sweetener for 'reduced sugar' on the label
First to introduce label-friendly ingredients that naturally adjust color, flavor, texture and eye appeal of foods and pet foods
First USDA certified organic malting company
First malting company in the world dedicated to the small-scale production of specialty malts for American Craft Beer
If you are interested in joining our team and contributing to the American Craft Beer, Artisan Spirits, Food, Beverage and Pet Food industries, please visit the Briess careers page for current opportunities.
---
Meet our Team
Bill Schaeffer, Vice President of Sales & Marketing
Joined Briess
June 2020

Education
Bachelor of Science Degree in Marketing, Management, and Finance from Mankato State University, Minnesota.
Master of Business Administration from St. Cloud State University, Minnesota.
Profile
Bill Schaeffer brings more than 25 years of leadership experience in the Food and Ingredients industry to Briess. Throughout his career, he held various executive leadership roles including Vice President of Sales for National Accounts with The Schwan Food Company and most recently, Vice President of Sales for the Food Service and Ingredients Division at Sargento Foods, Inc. Bill's passion is for building relationships, developing product expertise, and leading the Sales and Marketing team to deliver the best customer partnerships in the industry.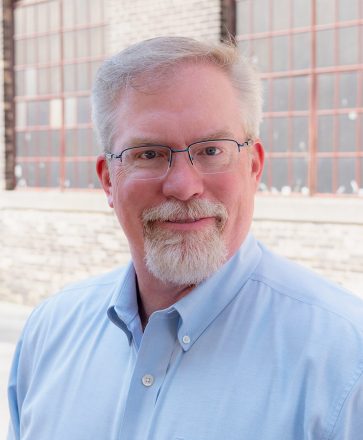 ---
Shawn Kohlmeier, Director of Sales – Food Ingredients
Joined Briess
May 2012

Education
Bachelor of Science Degree with a double major in Business Administration and Business/Economic Comprehensive from the University of Wisconsin – Platteville.

Profile
Prior to joining Briess, Shawn worked at Red Arrow Products, a manufacture of natural ingredients for the prepared meats industry, in its marketing department. His career has been focused on customer intimate sales and marketing and product management. His technical knowledge and understanding of the food industry give him the ability to communicate effectively with stakeholders across Briess from the supply chain, to the farmer, to the consumer. He is passionate about promoting a product line that focuses on solutions while meeting the needs of an ever-changing consumer group.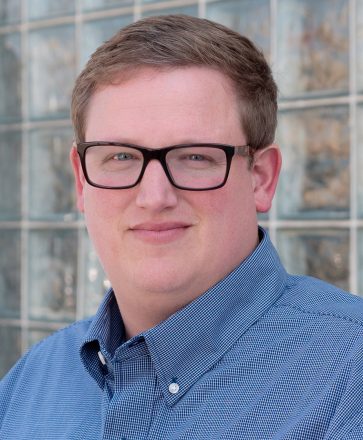 ---
Dona Leonard, National Account Manager
Joined Briess
February 2014

Education
Bachelor of Science Degree in Agriculture with a focus is food science and animal science from University of Tennessee.

Profile
Dona has 25+ years in technical sales concentrating on value added and functional ingredients across the full range of applications in the industrial food and animal nutrition industries. For 21 years prior to joining Briess, she worked as a broker/distributor which later became a manufacturing company. During her last 8 years as a broker/distributor, she gained extensive knowledge of the Briess lines. Dona's focus on relationship building is key to understanding customer needs, which has proven to be a catalyst for growth both professionally and personally.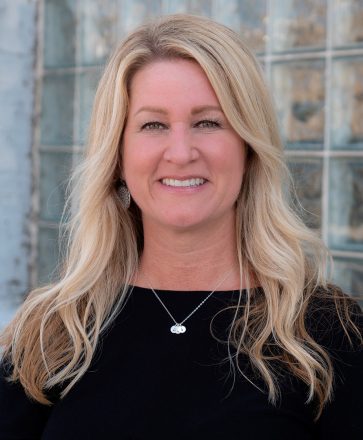 ---
David Frumkin, Division Manager – Food Northeast
Joined Briess:
January 2018

Education 
Bachelor of Arts Degree in Mass Communications from St. Ambrose University, Davenport, IA

Profile
Prior to Briess, David was the Eastern Region Sales Manager for CHS Inc., in Inver Grove Heights, Minnesota. CHS is a manufacturer of soy protein for the food and beverage industries. During his tenure at CHS, he was instrumental in recommending appropriate protein ingredients for applications at numerous companies. David bolstered his expertise as the Director of Global Business Development and Marketing for the Life Sciences Research Office in Bethesda, Maryland. There, he fused science and business relationships which led to technical assessments and reviews for the food and beverage industries. He carries the philosophy that science and business should co-exist in his role as Division Manager for food ingredients here at Briess.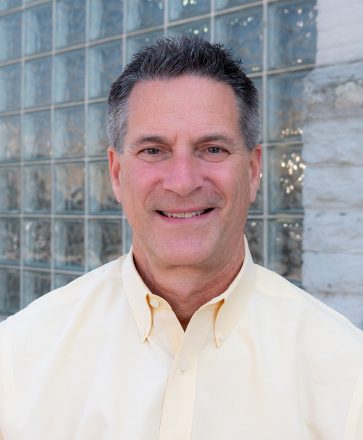 ---
Nicole Champion, Division Manager – Food Central
Joined Briess
December 2020

Education
Bachelor of Science Degree in Business Administration from UW-Parkside. Masters of Business Administration with a concentration in Marketing from Keller School of Management of DeVry University.

Profile
Nicole joins Briess with 25+ years in sales and business development experience with nearly 18 years within the Food Industry. She has worked for globally recognized food companies, such as Butter Buds, Penford (Ingredion), and most recently Kerry. Having worked with functional, custom, and value-added ingredients, Nicole has gained the knowledge and experience necessary to find solutions and continue to build strong relationships. Her relationships include working with R&D, Culinary, and Marketing teams that have afforded her the knowledge of understanding current trends and the importance they play in the objectives for those partners.
---
Martin McKinney, Division Manager – Food Southeast
Joined Briess
October 2016
Education
Martin has an Economics Degree from the University of Tennessee, Knoxville.
Profile
During his career he has managed a broad array of custom, value-added, food solutions for CPG, foodservice, and beverage manufacturers. He has extensive ingredient and product application knowledge and enjoys identifying and developing new opportunities for his customers. He is also dedicated to understanding your well-planned objectives and direction to present tailored solutions that help you reach your goals.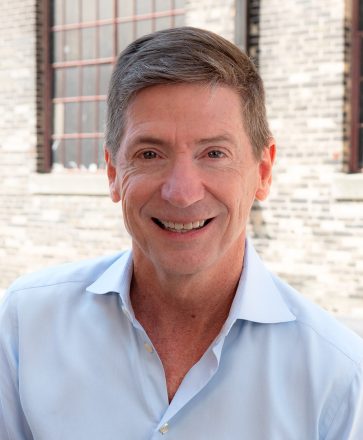 ---
Suzanne Hammer, Division Manager – Food West

Joined Briess
January 2020

Education
Bachelor of Science degree in Organizational Behavior from the University of San Francisco.

Profile
Suzanne has an extensive career in the food ingredients industry. She started her career with Guittard and Ghirardelli chocolate companies in sales, sales management, and marketing. She worked for DCV, Inc (a DuPont/ConAgra joint venture) food division in sales and supply chain. DCV specialized in food preservatives, oat fiber, and choline salt. Before joining Briess, Suzanne spent her most recent years in sales and business development for Red Arrow Products/Kerry Ingredients. At Briess her focus will be providing superior technical and sales support to the western portion of the US.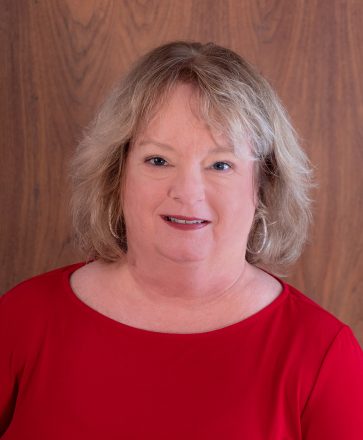 ---
Bob Hansen, Director of Technical Services
Joined Briess
May 2001
Education
Bachelor of Science Degree with a double major in Biochemistry and Applied Math and Physics from the University of Wisconsin – Milwaukee. Attended Siebel Institute courses.

Profile
Prior to joining Briess, Bob was a brewing consultant, and brewer and consultant for Water Street Brewery, Milwaukee. At Briess, Bob commissioned a 500bbl brewhouse in the new Briess Extract Plant, and established a new pilot brewery. In addition to extensive R&D, Bob also provides technical support and recipe formulation assistance to customers. Frequent presenter to brewing and food industry groups.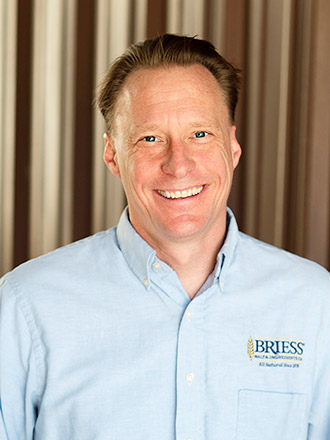 ---
Wiwid Paramita, Technical Sales Specialist
Joined Briess
February 2018

Education
Doctor of Veterinary Medicine from Bogor Institute of Agriculture in Indonesia. Master's and PhD in Food Science from the University of Wisconsin, Madison.
Profile
Wiwid has 20+ years of experience in research, product and technology development. She has worked directly with many food manufacturers, brand owners and equipment suppliers to develop technical and functional solutions for new food innovations. Her broad background and knowledge include meat systems, breading, seasonings, nutritional bars, cereals, snacks, and extrusion. Her proficient understanding of customers' products, formulations and processes are key to finding solutions and building strong partnerships.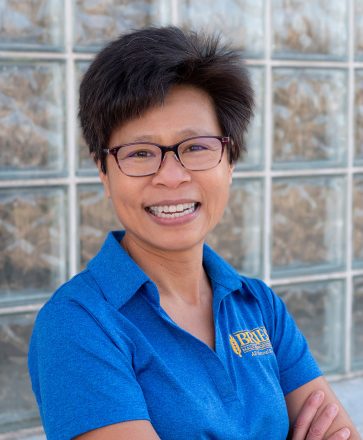 ---
Dan Bies, Technical Services Manager – Extract

Joined Briess
November 2007

Education
Bachelor of Science Degree in Biology from University of Wisconsin – Stevens Point. Attended brewing courses at Seibel Institute and microbiology courses at Silliker Laboratories.

Profile
Prior to joining Briess, Dan gained experience as a chemist and lab leader in several industries. At Briess, Dan is responsible for performing malt analysis, microbiological testing, brewing and R&D projects, including new product development and process improvement. Dan manages the pilot brewing and pilot plant operations and commercialization of new products in the extract plant. Recent projects include gluten free beer, malta, fermented malt beverage base and downstream beer color and flavor adjustment products. He regularly helps formulate recipes for home and craft brewers and has published articles, posters and given presentations in support of the craft brewing industry. Prior to joining the technical service staff, Dan was an analyst in the malting lab.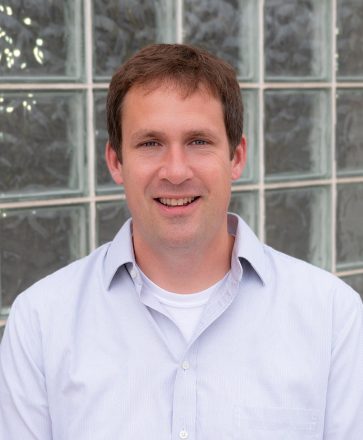 ---
Erika Flores, Quality Assurance Technical Associate
Joined Briess
September 2017

Education
Master of Science in Food Safety from Michigan State University. Bachelor of Science in Microbiology from the University of Wisconsin, Madison.
Profile
While studying microbiology, Erika worked in an E. coli and slime mold research laboratory. Her favorite microbe is the slime mold Dictyostelium purpureum because it looks like a microscopic field of purple flowers! She started her foray into the food industry in a food safety laboratory, testing customer products for pathogens and indicator microbes. Prior to Briess, Erika was a quality and laboratory supervisor with an ingredients company and focused on standardization for production, sanitation, and laboratory functions to minimize mistakes and maximize repeatability. Erika provides Briess technical support to quality systems, labeling, and food safety.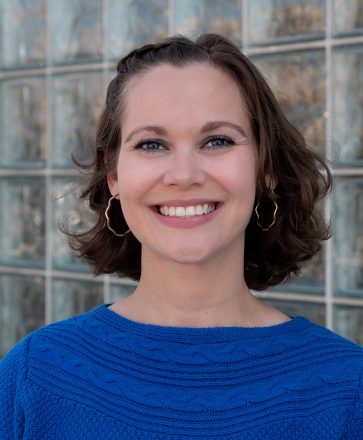 ---
Jason Batterman, Quality Manager – Ingredients
Joined Briess
April 2006
Education
Bachelor of Science Degree with a double major in Soil Science and Natural Resources from the University of Wisconsin – Madison. Earned an Accredited Environmental Studies Certificate.
Profile
Prior to joining Briess, Jason worked for Kelling Laboratory in Madison, WI, in its vegetable plant and cereal crop research program. In his role at Briess, Jason focuses on quality support of the Extract Plant and Insta Grains® facilities. He is responsible for quality approval of process improvements, reviews root cause analysis of deviations, provides customer and regulatory audit support, and oversees the Extract Plant & Insta Grains® analytical laboratories. Jason is a formally trained PCQI per FSMA, a WDATCP Certified Laboratory Analyst, an AIB Trained HACCP participant, a trained SQF Coordinator, and a member of the Food Plant Defense Teams.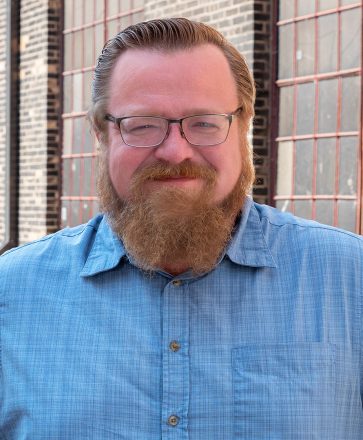 ---
Leona Propson, Quality Systems Supervisor
Joined Briess
September 1995

Education
Associate Degree in Management Development.
Technical Certificate in Business Operations.
Technical Certificate in Business Fundamentals.

Profile
Leona joined Briess while enlisted in Army Reserves, eventually retiring with 30 years in service as a Civil Affairs First Sergeant. Leona has worked in several roles while at Briess; including Inventory Control Associate, Purchasing Agent, Quality Assurance Coordinator, and her current role as Quality Systems Supervisor. In her current role, Leona focuses on quality support for all Briess facilities. She is responsible for managing Briess' Organic and Kosher programs, conducting/managing audits (internal, customer, and 3rd party audits), global regulatory compliance, labeling and food safety. Leona is formally trained as a PCQI per FSMA, an AIB trained HACCP Coordinator, a trained SQF Coordinator, Food Defense Coordinator, and trained Internal Auditor.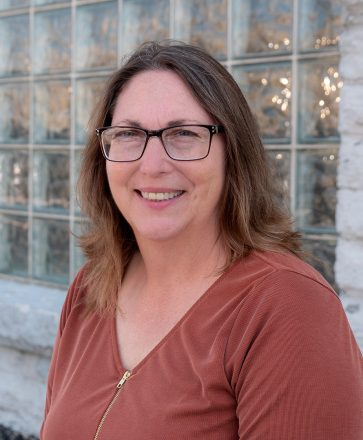 ---
Betsy Roberts, Director of The Center of Malting Excellence

Joined Briess
June 2009

Education
Bachelor of Science Degree with double major in Biochemistry and Food Science from the University of Wisconsin–Madison.

Profile
Experience in both the malting and food industries. Prior to coming to Briess, Betsy worked as a Quality Control Supervisor for the J.M. Smucker Company. Betsy started her professional experience in the malting industry, gaining experience in both malting production and quality analysis while working for Anheuser-Busch and the USDA Cereal Crops Research Unit Barley and Malt Division. Betsy started with Briess in the Technical Services Group, driving various projects to improve malt quality, including method validations and new method development. She has served as a company regulatory resource, allergen technical resource, and product analysis resource, as well as provided quality training and developed procedures in various areas of the Briess quality system. In her current role, Betsy is responsible for assuring product quality at each of the three Briess malthouses, as well the barley operation. She also manages the two malt analytical labs in Chilton and Manitowoc. Betsy is a member of the ASBC, MBAA and AACC.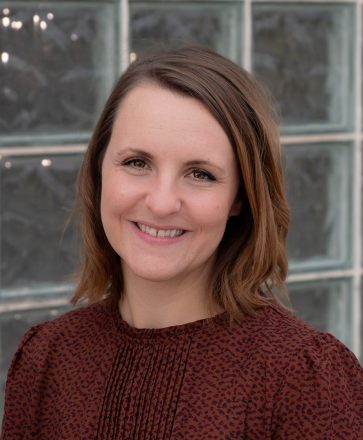 ---
Jordon Guerts, Technical Maltster – The Center of Malting Excellence
Joined Briess
October 2013

Education
Jordon earned a Bachelor of Science Degree in Biology with an emphasis in Ecology and Organismal Biology from the University of Wisconsin – Oshkosh.

Profile
Prior to Briess, Jordon worked with the USDA in its Cereal Crops Research Unit as a Lab Technician in the Barley Malt Quality Lab in Madison, WI. In his role at the USDA he specialized in small batch and pilot malting. In his current role at Briess, he provides technical support services for quality assurance, quality control and R&D projects.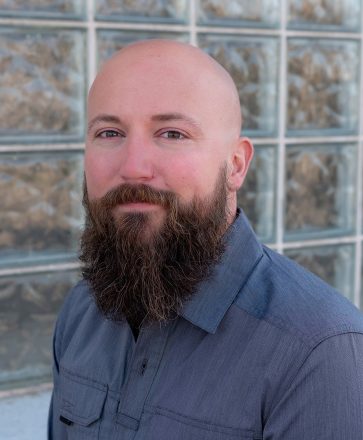 ---
Ron Schroder, Director of Marketing
Joined Briess
May 2019

Education
MBA Marketing from the University of Minnesota. Bachelor of Arts with a double major in Business Administration and German Language from Calvin University.

Profile
Since beginning his career at Kimberly-Clark, Ron has worked over 30 years in marketing management at a variety of food ingredient and consumer packaged goods companies. His experience includes strategy, P&L management, innovation, leadership, and advertising. At Briess, Ron is focused on the Food division and is responsible for communication and building the brand.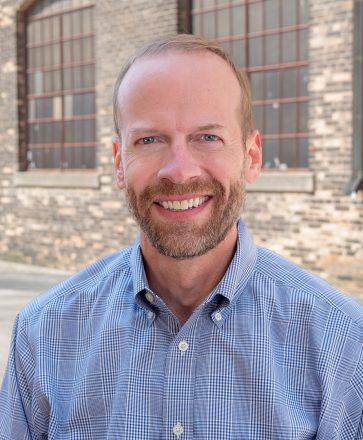 Ask how we can craft a solution for you