Onsite labs
The Briess Quality Program is anchored by onsite labs at all Briess campuses and plants.
Employee operated
Experienced Briess employees staff the labs, testing raw materials directly off the field, throughout transportation and storage, and through production to packaging.
Meeting & exceeding standards
Industry standard equipment for testing physical and chemical properties is calibrated following a strict maintenance schedule, and staff are trained in the latest testing standards.
Sourcing Raw Materials
Experienced growers
Briess sources only non-GMO raw materials grown primarily in North America. Barley is contract grown for Briess by a network of more than 300 experienced growers in the Bighorn Basin and Red River Valley. Non-barley raw materials are contract grown for Briess or procured through reputable suppliers that meet strict auditing and quality standards.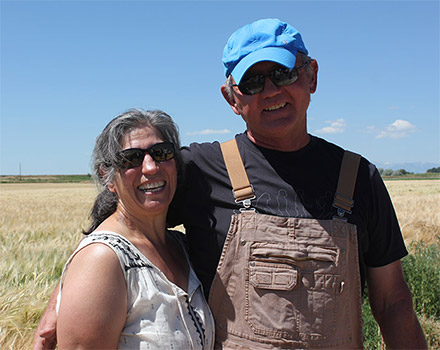 Briess Seed Plant, Powell, WY
The purity of barley grown for Briess starts at the Briess Seed Plant. Each harvest, barley seed is received, processed and stored here. Experienced, veteran Briess employees manage and operate the plant. Trained staff with the Powell-based University of Wyoming seed certification program certify Briess seed. The IP seed is distributed to Briess growers for planting the following spring. The modern operation includes an on-site lab, efficient dump station and storage bins that are monitored daily to maintain quality throughout the winter.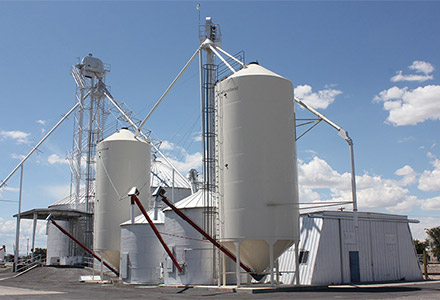 Briess Elevator, Ralston, WY
The Ralston Elevator receives, processes, stores and ships Bighorn Barley grown in northwest Wyoming and southern Montana for Briess. The facility features an automatic probe, on-site lab, efficient dump station and gentle conveyance system to decrease breakage. Multiple bins of varying sizes allow for the segregation of barley by variety. The elevator has a 26-car rail spot on the Burlington Northern Railroad, which connects directly with the Briess Elevator in Manitowoc, WI.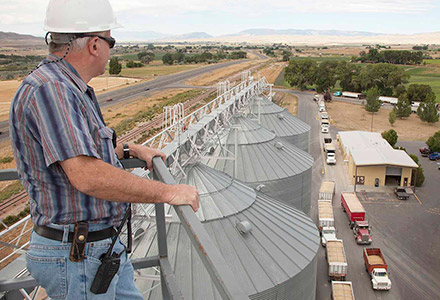 Briess Elevator, Manitowoc, WI
The Manitowoc Elevator on the west shore of Lake Michigan receives railcars of barley, processing it in a 244-foot elevator with cleaning and grading equipment. Other features of the 22-acre campus includes storage bins, an on-site lab, multiple malthouses, 50-car rail spot, and a marine tower and access to the Lake Michigan port that offers the capability to unload grain from bulk carrier ships. Barley is conveyed directly from storage bins to the on-site Manitowoc Malthouse, and by rail service to Briess malthouse in Chilton. Manitowoc also receives and ships raw and finished grain ingredients by truck.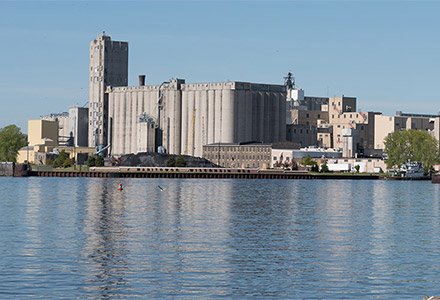 ---
Production Plants
Malthouse — Manitowoc, WI
The Manitowoc Malthouse is the largest of three Briess malthouses. It is located on the 22-acre Manitowoc Malting and Barley Processing campus which Briess acquired in 2014. Briess recommissioned the malthouse Briess in 2015 for the full-scale production of kilned base and kilned specialty malts. Features include gentle conveyance to minimize breakage and an on-site lab. It is Kosher and USDA organic certified.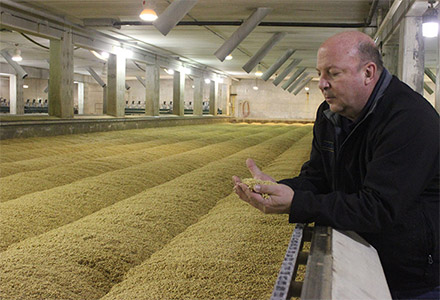 Malthouse — Chilton, WI
The iconic Chilton Malthouse is the smallest of three Briess malthouses. It is a small-scale production facility that produces handcrafted specialty malts for craft beer. Built in 1901, the Chilton Malthouse blends the historic charm of the original wooden structure with modern specialty malting techniques for consistent quality from batch to batch. Features include rail service to Manitowoc, drum roasters, an automated packaging line and on-site lab. It is Kosher and USDA organic certified.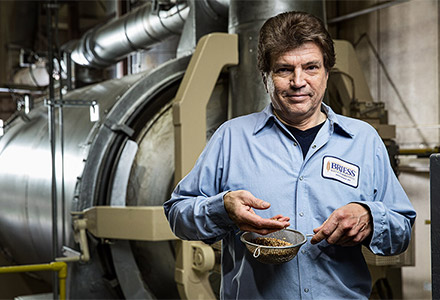 Liquid Processing Plant — Chilton, WI
The modern, automated Liquid Processing Plant was commissioned in 2001 for the production of brewers and food-grade malt extracts. A dryer was commissioned in 2005 for the production of Malted Milk Powder and dried malt extract, and ongoing upgrades have expanded capacity and capabilities, reduced energy consumption and emissions, and added capability to produce gluten free natural sweeteners. Features include a 500-barrel brewhouse, gentle evaporation, dryer, on-site lab, pilot brewery and pilot dryers. The facility is certified as an SQF, Kosher and USDA organic food grade plant, and licensed as a Grade B processor.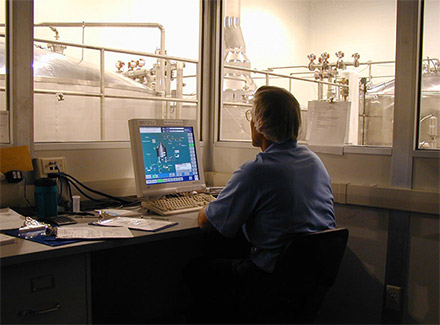 Insta Grains® Plant — Chilton, WI
Originally built for the production of brewers flakes in 1990 for the young American Craft Beer industry, Insta Grains® now produces a full line of brewers flakes and multiple lines of natural heat treated, specialty grain ingredients for food and pet food. Capacity of the original plant more than doubled in 2016 with the commissioning of Insta Grains® II. Features include milling, dry blending, bag and tote packaging, robotic palletizer and on-site lab. The facility is certified as an SQF, Kosher and USDA organic food grade plant.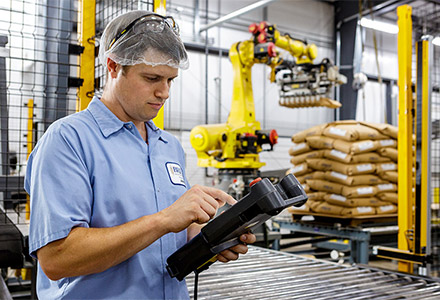 ---
Distribution
Central Distribution Center
All packaged product ships from the Briess Central Distribution Center in Chilton, and other warehouses in the region. Orders range from full truckloads of pallets to delivery service for individual 50-pound bags of product.
Bulk Shipments
Briess malthouses have the capability to ship bulk whole kernel product via railcar or truck. Other production plants have the capability to ship bulk truckloads of finished product.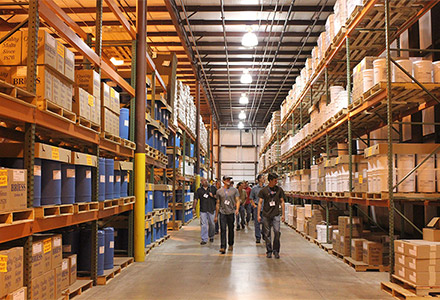 Ask how we can craft a solution for you