Easy Ordering
When it is time to place an order with Briess we make that easy with multiple options and friendly, personal support from our team of Customer Service Representatives. You will have one customer service representative assigned to your account whose goal is to make your ordering and receiving experience positive and seamless.
Options for placing orders directly with your Customer Service Representative at our Chilton, Wisconsin, location:
Call your Customer Service Representative directly
Call 800.657.0806 to be directed to your Customer Service Representative
Email your order directly to your Customer Service Representative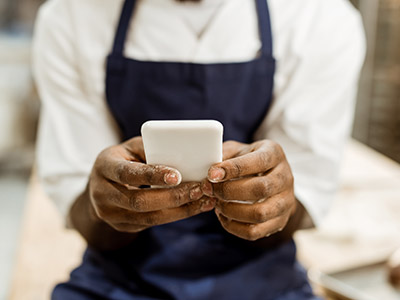 To assure shipments are accurate and timely, it is helpful to have the following information handy when ordering:
Company name
Company address
Contact name
Telephone number
Shipping address and telephone number if different from the billing address (a telephone number is needed for each shipping location so the carrier can call for directions and appointments)
Product name and item number
Quantity
Date the product needs to arrive
Any special shipping and receiving instructions
If you are not a current customer and are interested in Briess ingredients, please contact us today.
Ask how we can craft a solution for you