Neutral Flavor Options
Tapioca sweeteners deliver pure, natural sweetness with little to no flavor or color.
Honey-Like Flavor
Our innovative white grain sorghum extract delivers light color with honey-like flavor plus browning.
Natural Functionality
Choose from a range of DEs for varying degrees of function from bodying agent to prevention of sugar crystallization.

Tapioca Syrups & Solids Options
BriesSweet™ Tapioca Solids 21DE
Item # 7947
Sweetness; no flavor or color contribution
BriesSweet™ Tapioca Solids 28DE
Item # 6417
Sweetness; no flavor or color contribution
BriesSweet™ Tapioca Syrup 42DE
Item # 6203
Sweetness; no flavor or color contribution
BriesSweet™ Tapioca Syrup 63DE
Item # 6192
Sweetness; no flavor or color contribution

Tapioca Maltodextrins Options
BriesSweet™ Tapioca Maltodextrin 3DE
Item # 6212
Sweetness; no flavor or color contribution
BriesSweet™ Tapioca Maltodextrin 10DE
Item # 6416
Sweetness; no flavor or color contribution
BriesSweet™ Tapioca Maltodextrin 18DE
Item # 7850
Sweetness; no flavor or color contribution

White Grain Sorghum Extracts & Solids Options
BriesSweet™ White Grain Sorghum Extract 45DE High Maltose
Item # 6142
Gluten free honey-like sweetness; functions as malt extract substitute providing sweetness, browning and flavor; functions as honey replacer in doughs
BriesSweet™ White Grain Sorghum Extract 60DE
Item # 6162
Gluten free honey-like sweetness; functions as malt extract substitute providing sweetness, browning and flavor; functions as honey replacer in doughs
BriesSweet™ Tapioca Solids 21DE
Item # 7947
Sweetness; no flavor or color contribution
BriesSweet™ Tapioca Solids 28DE
Item # 6417
Sweetness; no flavor or color contribution
BriesSweet™ Tapioca Syrup 42DE
Item # 6203
Sweetness; no flavor or color contribution
BriesSweet™ Tapioca Syrup 63DE
Item # 6192
Sweetness; no flavor or color contribution
BriesSweet™ Tapioca Maltodextrin 3DE
Item # 6212
Sweetness; no flavor or color contribution
BriesSweet™ Tapioca Maltodextrin 10DE
Item # 6416
Sweetness; no flavor or color contribution
BriesSweet™ Tapioca Maltodextrin 18DE
Item # 7850
Sweetness; no flavor or color contribution
BriesSweet™ White Grain Sorghum Extract 45DE High Maltose
Item # 6142
Gluten free honey-like sweetness; functions as malt extract substitute providing sweetness, browning and flavor; functions as honey replacer in doughs
BriesSweet™ White Grain Sorghum Extract 60DE
Item # 6162
Gluten free honey-like sweetness; functions as malt extract substitute providing sweetness, browning and flavor; functions as honey replacer in doughs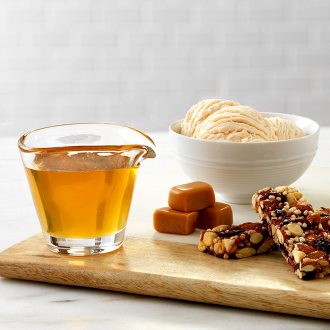 Functionality
Alternatives to honey, corn syrup, sugar, brown rice syrup, malt extract and other sweeteners
Bodying agent
Browning reaction
Binding
Fermentability
Sweetness
Viscosity
Flavor enhancement
Foam stabilizer
Humectancy
Freezing point depression
Hygroscopicity
Osmotic pressure
Prevention of sugar crystallization
Prevention of coarse ice crystal during freezing
Sheen producer
Foam Stabilizer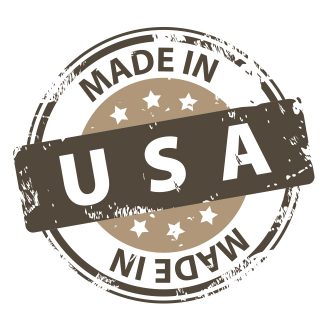 Features & Benefits
Label-friendly natural sweeteners
Ready-to-eat
Natural
Non-GMO
Healthy
Gluten free
Non-allergenic
Low fat and trans fat free
Produced in SQF certified facility
Kosher certified
Organic options
Made in the U.S.A. with no artificial additives, preservatives, colors or flavors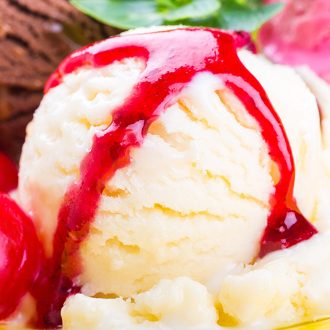 Applications
Bagels & breakfast
Baked goods
Bars
Batters & breadings
Beverages
Extruded cereal & granola
Confectionary
Crackers & snacks
Flatbread
Gravy, sauce & condiments
Ice cream & frozen desserts
Pet food & treats
Prepared foods
Side dishes
Sweet goods & biscuits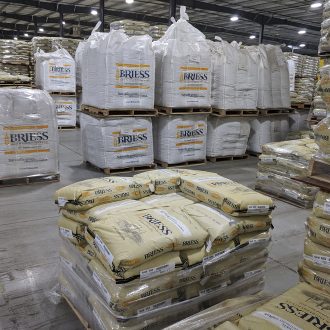 Packaging Options
50lb poly-lined paper bags (solids)
5gal pails (syrups and extracts)
Ask about additional packaging options
Alternatives to honey, corn syrup, sugar, brown rice syrup, malt extract and other sweeteners
Bodying agent
Browning reaction
Binding
Fermentability
Sweetness
Viscosity
Flavor enhancement
Foam stabilizer
Humectancy
Freezing point depression
Hygroscopicity
Osmotic pressure
Prevention of sugar crystallization
Prevention of coarse ice crystal during freezing
Sheen producer
Foam Stabilizer
Label-friendly natural sweeteners
Ready-to-eat
Natural
Non-GMO
Healthy
Gluten free
Non-allergenic
Low fat and trans fat free
Produced in SQF certified facility
Kosher certified
Organic options
Made in the U.S.A. with no artificial additives, preservatives, colors or flavors
Bagels & breakfast
Baked goods
Bars
Batters & breadings
Beverages
Extruded cereal & granola
Confectionary
Crackers & snacks
Flatbread
Gravy, sauce & condiments
Ice cream & frozen desserts
Pet food & treats
Prepared foods
Side dishes
Sweet goods & biscuits
50lb poly-lined paper bags (solids)
5gal pails (syrups and extracts)
Ask about additional packaging options
Ask how we can craft a solution for you